Hi Team,
My User: hi spp in playstore : https://play.google.com/store/apps/details?id=com.simonpoi.carworkshopfinder
Issues:
Awesome Form
1. bug on display the details on place nearby, when click the details of information, display out unnecessary data on dropdown list.
2. Cursor position of data, pointed wrongly on Awesome form display.
Enhancement
1. To have a checkbox grid field, so that can cater for actual scenario whereby one SINGLE field can captured multiple answers.
Example : "ABC" workshop appointed as multiple panel insurance "AIA, AIG, TOKIO, Lonpac, etiQa, Pacific ocean…."
Current field in Awesome only cater one to one  – that is radio, checkbox, drop-down" ..
refer screenshots:
Current Data:
2. Positioning: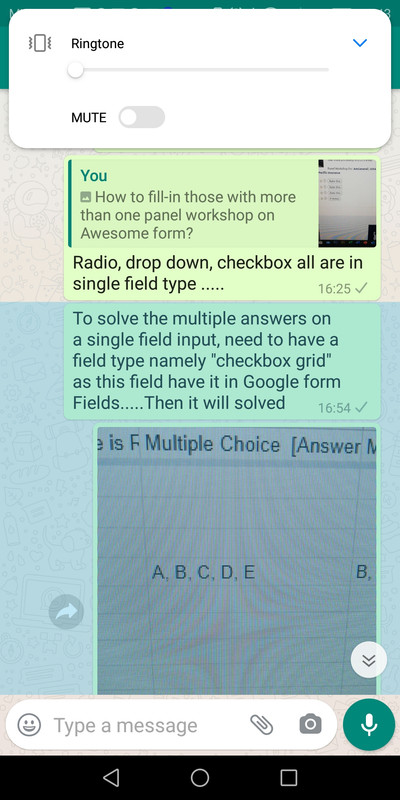 3. Multiple answer: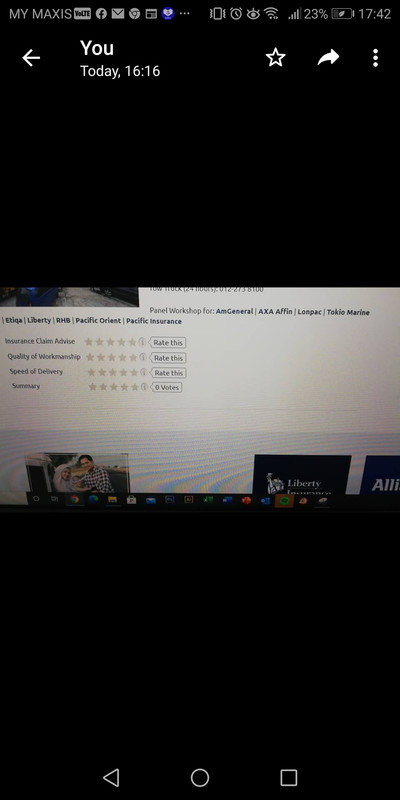 4. Enhancement: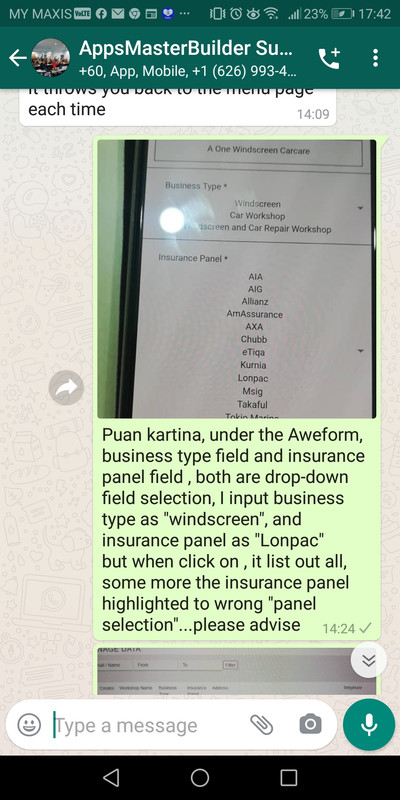 Second Issue: Nearby Places Pro
How to display insurance panel on right hand column of each row, so that user can differentiate this workshop is tied up with which panel insurance (nearby place pro). The search by and sort by, which is  the main-key. The keyfield pickup from awesome form is which one in order to display out the panel insurance.