Hi Team,
My app available in appstore & playstore.
However I notice the app will always ask for force update & create a nuisance as users and in this case, I have updated the app.
Link in playstore:https://play.google.com/store/apps/details?id=com.kartinaabdulghani.entrepreneur
Pls refer video:https://youtu.be/TPSttxaqVIc
Pls refer screenshot: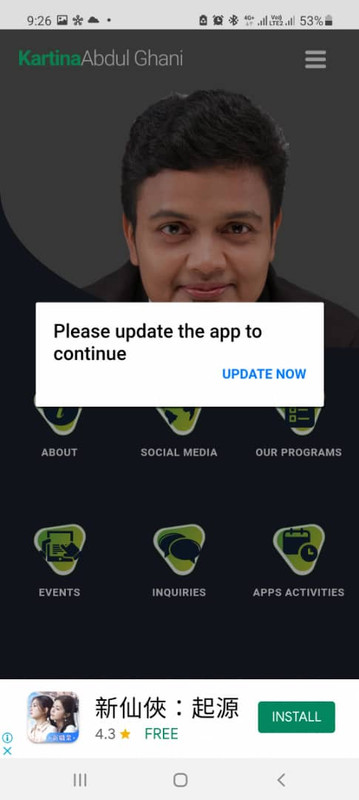 Please assists as its asking to update continuously each time app is open and use. User may think my app is broken.
Thank you and kind regards,
KARTINA
It seems you have different app version in your backoffice and different one published, either change version in backoffice or publish the latest one on app store.
Please let me know if you still face this issue.
You are viewing 1 out of 1 answers, click here to view all answers.